Dolce Schools Catering
Dolce provide the school lunch service at East Hunsbury Primary School. They are a well-established, family owned company, specialising in school food.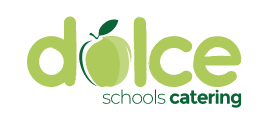 Lunches for Key Stage 1 children are free of charge under the UIFSM scheme.
The menu allows you to choose from 3 delicious hot meals or 1 cold lunch every day.
If you would like to use the service you will need to register with SchoolGrid - please contact the school for a registration link to be emailed to you. You will then be able to access their menu and order/pay for your meals. You have until 8.30am on the morning of the day you require a meal for your child, to order.
If your child is entitled to a Free School Meal, please contact the school office on 01604 677970.
Dolce provide a highly skilled customer service team who are always ready to help, so if you require any assistance please call 01942 707709 Option 1, followed by option 2. Alternatively, you can email via .