Our Curriculum : Online Safety
What is Online Safety and why is it important?
The internet is a huge part of our lives and is the way that children engage with information. Our young people enjoy spending time on the internet and interacting with their friends and peers online, but this also means that cyberbullying and other online problems can be particularly concerning. The internet does unfortunately, feature threats and challenges. These might manifest as online abuse, bullying, threats, impersonation, grooming, harassment, or exposure to offensive and/or violent content. All of these are harms we have a duty to protect young people from.
Online Safety is the safe and responsible use of technology and understanding the potential dangers of the internet and other means of communication using technology.
In practice, e-safety is as much about behaviour as it is electronic security. E-safety is classified into three areas of risk:
What do we do at East Hunsbury to keep your child safe online?
Children use the Internet on a regular basis as part of their learning. We have regular e-safety lessons, assemblies, and activities to remind children of the importance of keeping themselves safe online.
As part of our safeguarding duties, Online Behaviours and Internet Safety is a priority. Our teachers, governors, and Designated Safeguarding Leads (DSL) are trained in e-safety issues and are aware of the potential for serious child protection / safeguarding issues that may arise from:
sharing of personal data
access to illegal / inappropriate materials
inappropriate on-line contact with adults / strangers
potential or actual incidents of grooming
cyber-bullying
radicalisation
When situations do arise, we ensure our staff know how to protect and educate pupils and staff in their use of technology and that they have the appropriate mechanisms to intervene and support any incident where appropriate.
Online behaviours and E-Safety are specifically taught and addressed on a monthly basis through Project Evolve which resources each of the 330 statements from UK Council for Internet Safety's Framework (UKCIS): 'Education for a Connected World." The following areas are covered through this framework:
Self-Image and Identity
Online Relationships
Online Reputation
Online Bullying
Managing Online Information
Health, Wellbeing and Lifestyle
Privacy and Security
Copyright and Ownership
The curriculum is further supported by National Online Safety lessons, and we are a National Online Safety Certified School.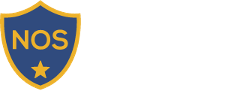 What can you do to keep your child safe online?
If you have any concerns about your child online, who can you speak to in school and what should you do?
Unit Medium Term PlanningUseful e-safety websites.