Message from the Chair of EHPS Governors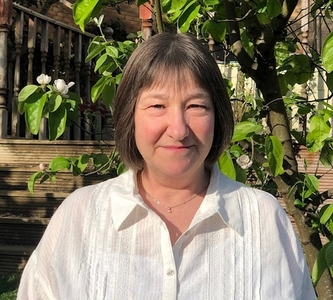 Welcome to East Hunsbury Primary School. My name is Louise Whaites and I am the Chair of the Governing Body. But what exactly does a Governing Body actually do?
The Governing Body is responsible for both the conduct of the school and for promoting high standards. The governing body carries out its role by setting the vision for the school and then ensuring that the school works efficiently and effectively towards achieving this vision. It does this by developing a thorough knowledge of the school and its community, by both supporting and constructively challenging the school and by ensuring accountability and compliance.
The Governing Body is accountable to all of the school stakeholders including the pupils, staff, parents, carers and the local community. They work with the Head Teacher to raise standards of achievement for all pupils at the school, to set the budget and to oversee the curriculum. They also have powers with respect to the appointment and dismissal of staff and the exclusion and re-instatement of pupils.
Some of the Governing Body's tasks include:
Supporting the Headteacher in strategic decision making;
Considering, agreeing and monitoring the annual budget;
Developing and agreeing school policies and procedures;
Ensuring the delivery of a broad and balanced curriculum in line with the national curriculum;
Creating and monitoring a School Improvement Plan with the Senior Leadership Team in order to address school priorities in all areas of school life including achievement and attainment.
All school Governing Bodies have recently had to be reorganised, in line with Government recommendations. As a result of this we have recently appointment two new Governors and we look forward to working with them in the future.
Louise Whaites
Chair of Governors
---
In compliance with EFA guidelines regarding the disclosure of Business interests, this is to confirm that there are none to disclose at East Hunsbury Primary School. For a summary please click on the 'Governor Roles and Pecuniary Interests' in the left hand column opposite.
Please click here to be taken to our Governance page on the Get Information About School (GIAS) website.
East Hunsbury Primary School is part of the Northampton Primary Academy Trust (NPAT), which has it's own Board of Trustees. For further information please click here.