What an extraordinary end to my first term of Headship!
Dear Parent / Guardians
Wow, what an extraordinary end to my first term of Headship – an unprecedented heatwave! Thank you to all of the children, staff and families who have worked together to keep each other safe during the exceptionally hot days and especially to all the teachers who supported me with risk assessments and ensuring that we did everything we could be sun and heat safe.
Despite the unusual weather, our Year 1 and 2 trips to Muddy Education went ahead and a fantastic time was had by all. They learnt all about minibeasts and their habitats.
This week is always a hugely important and emotional week for our Year 6 children. We are unbelievably proud of everything they have achieved this year.
Their time with us was topped off by a high-quality performance of The Highway Man from our mainstream children, a 'dance-the-night-away' prom and two rather emotional leavers' assemblies. We wish each and every Year 6 child the very best as they embark on their new adventure to secondary school. We can't wait to hear all about their successes.
We are now able to share with you our fantastic Standardised Attainment Scores for Year 6. Given that our children have had at least two years of their education disrupted by Covid, I am sure that you will agree that their scores are excellent and they should be very proud of themselves. It is also testament to the hard work and effective teaching that the teachers undertook throughout lockdowns and, of course, the wonderful parental support provided.
KS2 Reading

EXS+

GDS

KS2 Writing TA

EXS+

GDS

KS2

Grammar, Punctuation and Spelling

EXS+

GDS

KS2 Maths

EXS+

GDS

Combined

(R, W, M) EXS+

National Average for Expected +

74%

69%

72%

71%

59%

East Hunsbury

80%

Greater Depth: 38%

82%

Greater Depth: 15%

72%

Greater Depth: 25%

81%

Greater Depth: (20%)

70%
Over the summer we are having lots of work done in and around the school. It is part of a large (multiple year) renovation programme we are undertaking so keep your eyes peels for new signs, landscaping and a fresh lick of paint here and there. We are always looking for volunteers and funding for these projects, and thank you to the families who have already come forward, if you do think that you are able to help – please do get in contact.
Thank you to everyone who came to our Boot Sale on Saturday – it was wonderfully attended and we raised a fantastic £429. It was great to be back doing community events and we already have plans for many more like this that we hope will bring us all together as a community.
Have you seen our new website yet? Click here to view it. Please also make sure that you follow our Facebook page
Well, all that is left for me to do is offer a final thank you to all of the staff, families and especially the children for all of your support and hard work and to wish you all a wonderful summer holiday.
You will find in this newsletter phone numbers and contact emails to use if you do feel that you need support over the summer holidays.
I look forward to seeing you on Monday 5th September, when our gates open at 08:30 and registration is at 08:50am.
Please keep reading over the summer to and with your children! See you in September.
Kathryn Pennington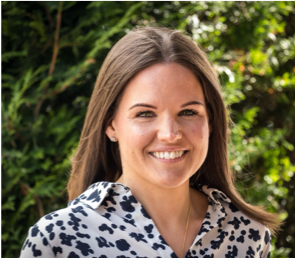 Be kind. Work hard. Believe.